"Das Jahr ist noch jung", schrieb Markus und schlug vor, meinen Jahresrückblick – da bereits geschrieben – doch noch gerne auch bei vampster zu veröffentlichen. Ja, warum nicht? Ich selbst habe eine Hassliebe zu Jahresrückblicken, einerseits lese ich sie sehr gerne, andererseits kann ich es kaum ertragen, was verpasst zu haben. (So z.B. 2017 die Alben von 1476 und Taake, die ich jetzt im Nachhinein dann doch ganz geil finde.) Dabei ist es eigentlich nur gut, was zu verpassen, sonst kommt man vor lauter Musikhören ja zu gar nichts mehr! Also, vielleicht hat ja jemand genug Zeit und Interesse; hier meine 15 Top-Alben (plus einige mehr, die ich auch unbedingt erwähnen wollte) und 10 Lieblings-Videos:
Das dazugehörige Album "Radio Rebelde" erscheint 2018. Zu spät für den 100. Jahrestag der Oktoberrevolution, deshalb wohl dieses frühe Vorabvideo. Nun aber los:
Loss – Horizonless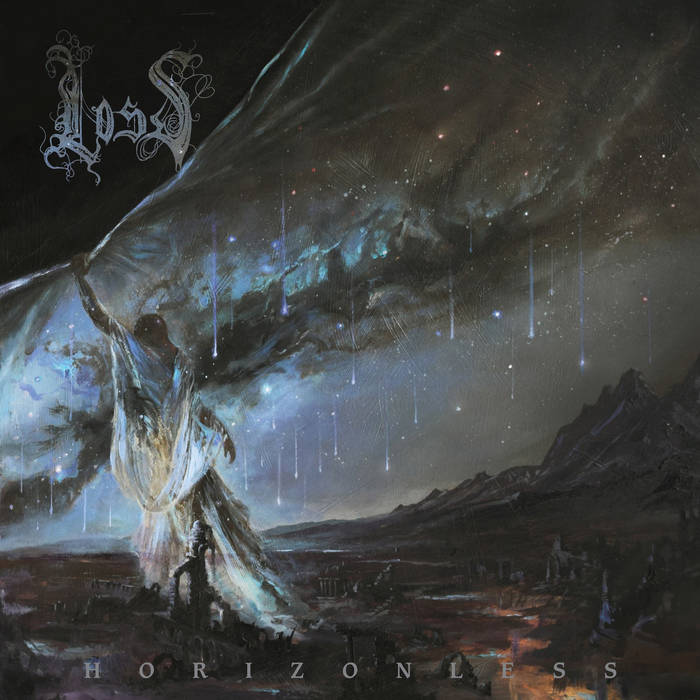 "Something is lost / Nothing is gained / The world is ours / To share and stain"; wenn nach mehr als 50 Minuten Funeral Doom dieser Chor erklingt, wirkt er sowohl kathartisch als auch beklemmend – ein Anrufen der Stille und des Aufbruchs gleichermaßen, eine Verbeugung vor dem leeren Horizont, ein tiefer Trost. Alles an "Horizonless" ist mächtig, bedrohlich und doch zutiefst beruhigend. Allein der Mut, das Album mit 100% Fokus auf Bass und Growls zu produzieren! Ein kompromissloses Meisterwerk.
Cold Kids – Split-7″ mit KRANK
Stellvertretend für alles, was sie bisher veröffentlicht haben; es gibt eine Menge austauschbarer deutscher Punkbands – die Cold Kids hingegen erkennt man nach wenigen Sekunden, und dann lassen sie einen nicht mehr los. Großartig, wie sich hier vor den 80ern und den 70ern (der Gesang!) verbeugt wird und dabei doch etwas Neues geschaffen. Dazu Texte, die niemals peinlich werden und immer auf den Punkt genau das treffen, was getroffen werden soll, wenn man nachts sein Dosenbier trinkt. Kann das Debüt-Album kaum erwarten. Punk-Entdeckung des Jahres! (Und die KRANK-Seite ist auch ziemlich gut.)
Moirai – Here & Now
Dass mal ein des Punks und Metals vollkommen unverdächtiges Album dreier sehr gemütlich aussehender Engländerinnen unter meinen Alben des Jahres landen würde, hätte ich vor einem Jahr noch nicht gedacht. Aber Trad Folk ist ja auch irgendwie Punk. Und dann benutzen sie auch noch ein Saxophon! Allein für "Dust if you must", ein fröhliches Lied darüber, dass Staubsaugen vollkommen überbewertete Verschwendung von Lebenszeit darstellt, muss man sie lieben.
Fornhem – Et Fjärran Kall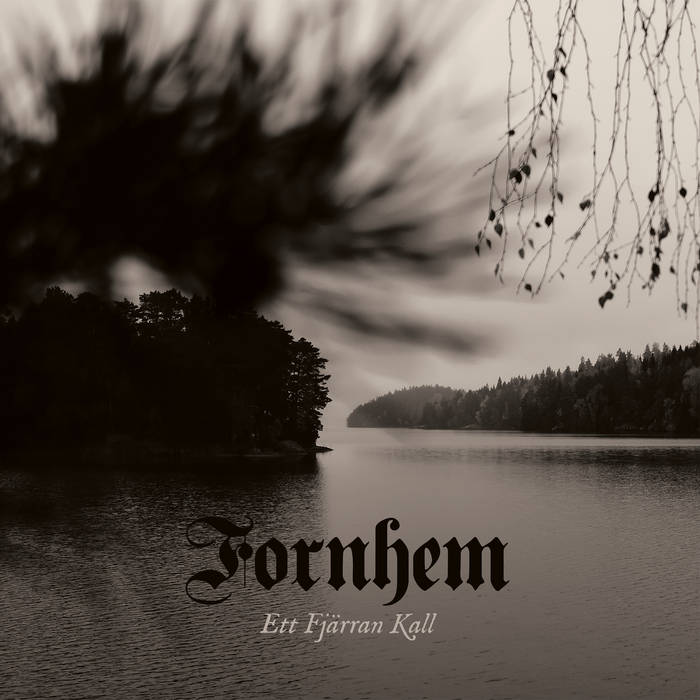 Mein Black-Metal-Album des Jahres ist eine Neuentdeckung, ein über Jahre gereiftes Debüt, roh und kompromisslos – vier Songs in 45 Minuten, alle basierend auf zwei-drei Riffs, klirrend-kalter und dennoch druckvoller Klang, hoher Suchtfaktor. Ein unscheinbares, einfaches und gerade deshalb perfektes Meisterwerk.
Lankum – Between The Earth And Sky
Der Nachfolger von "Cold Old Fire" (damals noch unter dem Namen Lynched veröffentlicht) geht trotz fettem Majordeal noch düsterer zu Werke und beginnt einfach mal mit einem elend langen Drone-Song aus der Traveller-Tradition; wiederholt aber ansonsten durchaus das Erfolgsrezept des Vorgängers und hat mit "The Granite Gaze" eine unglaublich emotionale und textlich mir aus der Seele sprechende Video-Auskopplung parat. Auch die englische Version der "Moorsoldaten" ist sehr gelungen! Hoffentlich lassen sie sich bis zum nächsten Album nicht wieder so viel Zeit.
Love A – Nichts ist neu
Vier Alben, vier mal in meiner Jahresbestenliste – auf Love A ist Verlass. "Nichts ist neu" ist ihr dunkelstes und schönstes Werk, textlich gibt es diesmal keine Ausreißer im Niveau, und nahezu jede Zeile trifft. Das Fünfte wird es schwer haben.
Ye Banished Privateers – First Night Back In Port
Monkey Island meets The Pogues meets Tom Waits. Technisch und kompositorisch ausgereift, maximale Spielfreude in jeder Sekunde – das ist zwar vordergründig Piraten-Kitsch, dahinter steckt aber viel mehr. Absolut großartig!
Alestorm – No Grave But The Sea
Ich sollte mir langsam Sorgen machen.
Grift – Arvet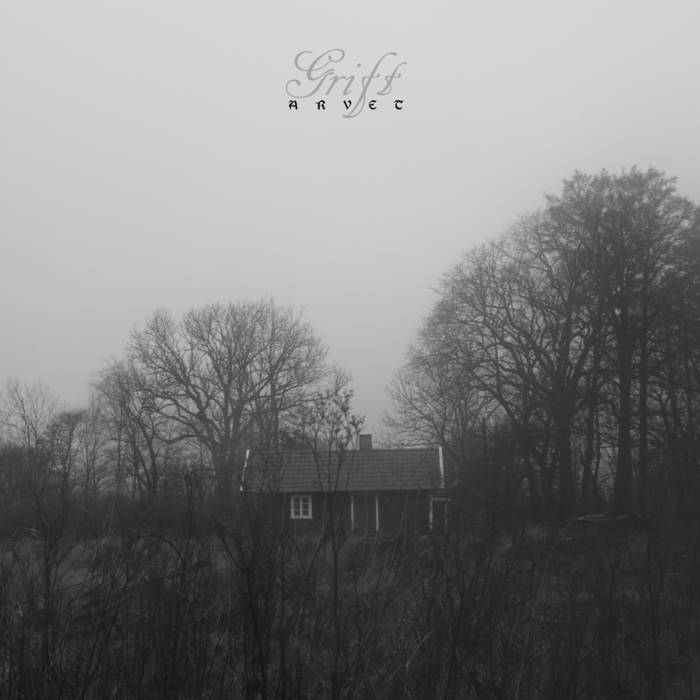 Traumhafter melodischer Black Metal eines schwedischen Einsiedlers; echter, schöner, verzweifelter geht es nicht. Das Label "Nordvis", auf dem Grift erscheint, hat sich dieses Jahr zu meinem Liebling entwickelt – fast jeder Release ist zumindest interessant, viele absolut großartig.
Susanne Sundfør – Music For People In Trouble
Selten war ein Titel treffender: Musik, die heilen kann; eine unfassbare Stimme, wundervolle Melodien, durchbrochen von obskuren Ambient-Passagen, perfekt auf den Punkt komponierte Höhepunkte – was für ein Album!
Lambs – Eis bestellen / Inventar zerlegen
Da bringen die ein Album raus, auf dem der Sänger endlich zu sich gefunden hat, und dann lösen sie sich auf. Frechheit. Herrlich unkonventioneller Emo-Punk mit Wut im Bauch.
Sun Of The Sleepless – To The Elements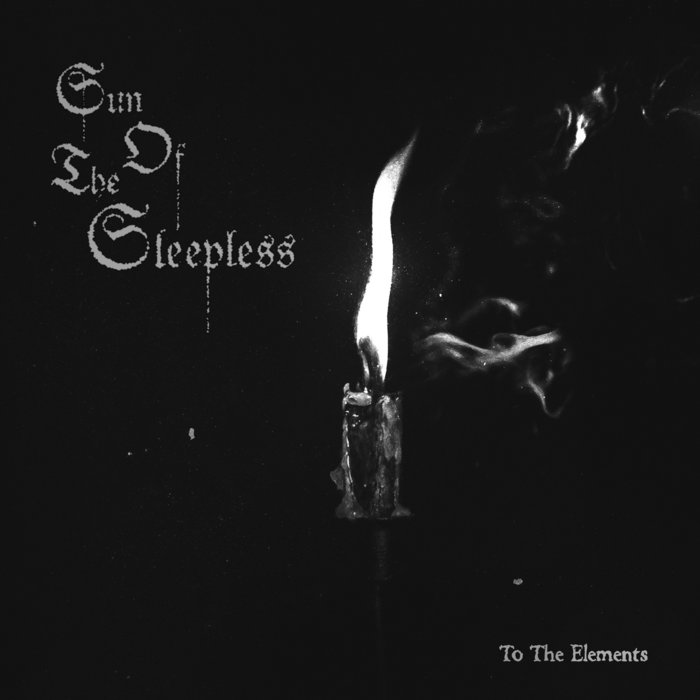 Ich weiß nicht, ob ich das ohne den Nostalgie-Faktor auch so gut fände, aber ich glaube schon. Klingt wie alte Empyrium und Darkthrone gemischt, ganz schön geil! Live beim wunderbaren Prophecy-Fest in der Balver Höhle auch sehr gut gewesen.
Saiva – Makerna Bortom
Das Debüt-Album des Nordvis-Label-Gründers – idyllischer Folk Rock mit Black-Metal-Anleihen, entspannte, atmosphärische Musik direkt aus den Wäldern Laplands.
Sons of Crom – The Black Tower
"Crom is a grim and gloomy god, ever watching from atop his mountain in dark clouds and obscuring mists, ready to pass a disapproving judgment on any and all, but he is said to approve of courage and tenacity, even if the human is too frail to succeed." Ganz normale Vaterfigur, würd ich sagen. Aus seinen Söhnen jedenfalls ist was geworden.
Rope Sect – Personae Ingratae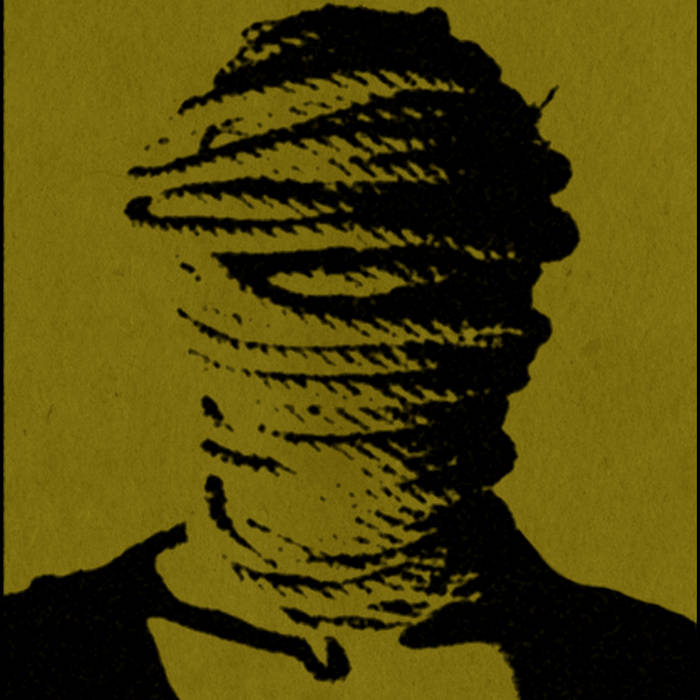 Dass depressive Musik durchaus positive Effekte haben kann, ist übrigens (natürlich!) schonmal wissenschaftlich untersucht worden. Die Seilsekte ist ein fiktiver Zusammenschluss von Leuten, die sich den Strick nehmen wollen. Schlimm! Aber ihre Musik ist wunderschön dreckiger Gothic Garage Rock, der mich lächeln lässt.
Ebenfalls Begeisterung wert:
Havukruunu – Kelle Surut Soi [Pagan Metal]
Kreator – Gods Of Violence [Thrash Metal]
Murmur Mori – Radici [Italienischer Neofolk]
Stick in the Wheel feat. V.A. – From Here [English Trad Folk]
Crusades – This Is A Sickness And Sickness Will End [Occult Pop Punk]
Bloodway – A Fragile Riddle Crypting Clues [Avantgarde Metal]
Belgrad – Belgrad [Indie Pop]
Fäulnis – Antikult [Black Metal Punk]
Solbrud – Vemod [Black Metal]
Ostraca – Last [Emo Violence]
The Trials Of Cato – Debut EP [English Folk]
Out Lines – Conflats [Indie Pop]
Aiden Moffat – Songs That Weren't To Be [Scottish Pub Folk]
Julie Fowlis – alterum [Gaelic Folk]
Lör – In Forgotten Sleep [Progressive Metal]
Dawn Ray'd – The Unlawful Assembly [Red Black Metal]
Grave Pleasures – Motherblood [Death Rock]
The Night Flight Orchestra – Amber Galactic [Classic Rock]
2017 war auch wieder ein großartiges Jahr für Konzerte:
– das sentimentale doppelte Jubiläumskonzert von Die Strafe (als Band) & EA80 (für ihr geniales Album "202", das sie deshalb auch fast komplett spielten!),
– das einen Kurzurlaub in England perfekt abrundende Konzert von AJJ im AZ Köln,
– das erfrischend lebensfrohe Konzert von Ye Banished Privateers auf dem Mittelaltermarkt im Fredenbaumpark,
– das wunderbar warme Cry-Me-A-River-Fest in Versmold,
– die irrwitzige Show von Gloryhammer in Oberhausen,
– das geil altmodische Konzert von Alte Sau im Wageni,
– die Releaseshow von Die Shitlers im Rottstraßentheater,
– die intimen Auftritte von Of The Wand & The Moon in Krefeld und Utrecht und
– das atmosphärisch-nostalgische und mit einer tollen Wanderung verbundene Prophecy-Fest in der Balver Höhle. (Auch nochmal eine schöne Anregung zum Wiederentdecken einiger "Alltime-Faves", die dieses Jahr 20 geworden sind: Empyrium – Songs of moors & misty fields, In The Woods… – Omnio, Borknagar – The Olden Domain…)
Immer vorwärts!